Today Apple has released iOS 11 beta 3 for developers on the iPhone, iPad, and iPod Touch.  Registered developers should receive the over-the-air update appear on their phone today. I would not recommend downloading beta software on your daily driver. This is the third update since being announced over a month ago at WDC. Apple has also released new builds of macOS High Sierra and tvOS.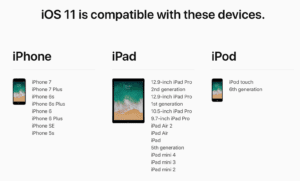 iOS 11 beta 3 is not a major update, though their are a multitude of minor tweaks and improvements. Also, stability and performance have been improved. To read up on more information about iOS beta 3, please check out the release notes from Apple.
Like always, the developer beta of iOS should only be used on devices that are dedicated for iOS software development.